Hispanic Heritage Month is a time to celebrate the contributions so many Latinos have made throughout history. It's also a time for us to celebrate you for the vital role you've played in helping Latino communities avoid scams.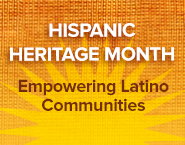 In the past year, you:
Thank you for being an informed consumer, and for helping your community!
This Hispanic Heritage Month, and year-round, we invite you to order publications and share them. The cost of the publications and the shipping is on us! That's right, they're free.
You know where to find us, so please tell your friends they can visit us and find free tips at consumer.ftc.gov, get free email alerts, follow us on Twitter and Facebook, and watch our videos on YouTube.