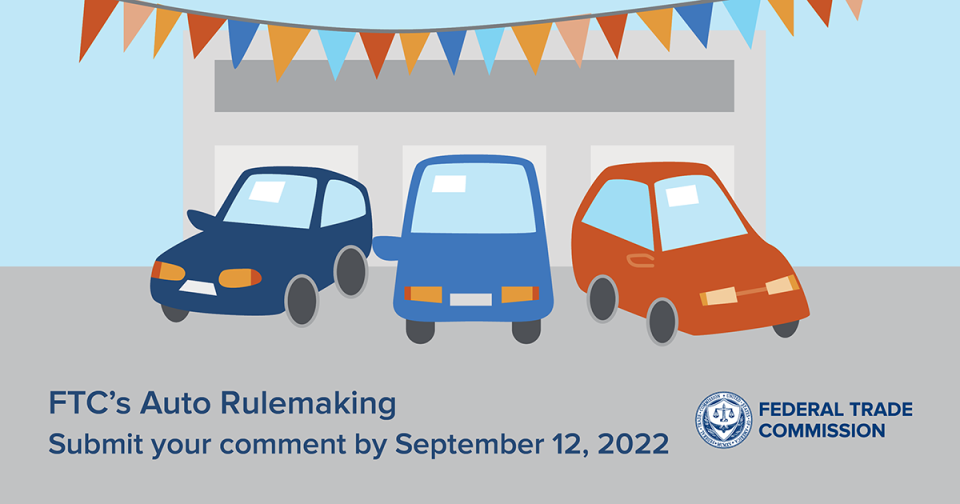 The FTC is working to address deceptive advertising and unlawful add-on sales in the auto industry by considering changes to the law that would give the agency better tools to protect consumers and honest dealerships. Want to help? Don't wait! Submit a comment on the rulemaking and make your voice heard.
The FTC's proposal would ban so-called junk fees and bait-and-switch tactics, and other practices affecting car buyers and honest dealerships. The deadline for comments is September 12, 2022.
You can submit your comment online or by mail:
Online — follow the link to the rulemaking notice and click on the "comment" button.
By mail — send your comment to: Federal Trade Commission, Office of the Secretary, 600 Pennsylvania Avenue NW, Suite CC-5610 (Annex C), Washington, DC 20580.