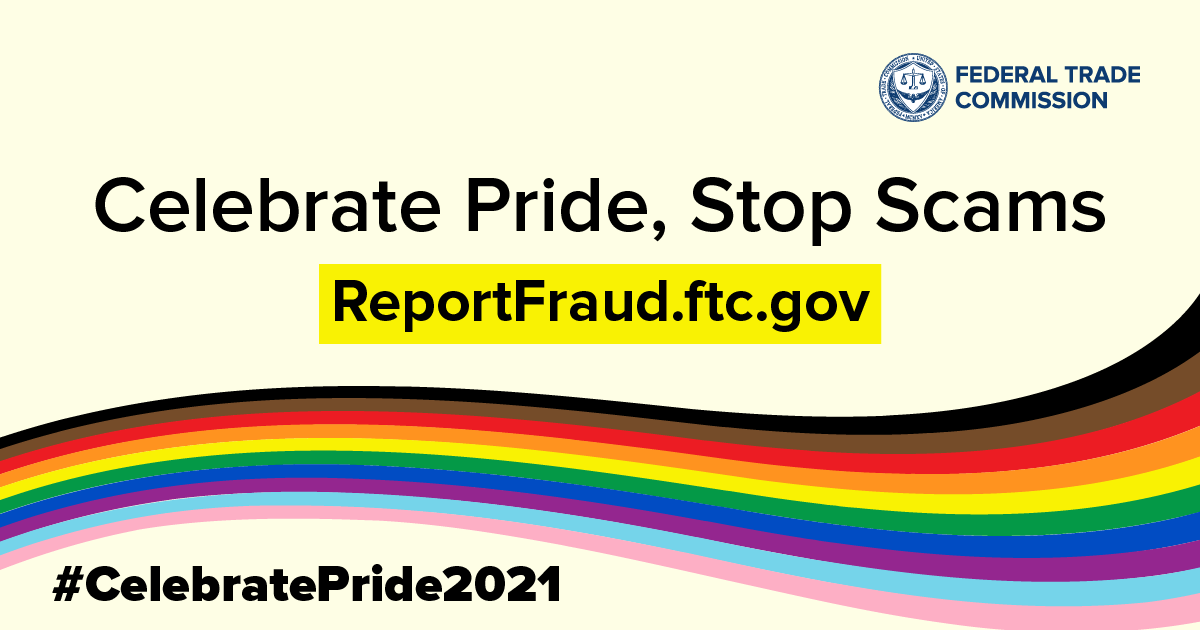 June is Pride Month, an important time of year when we get to celebrate and show our support for LGBTQ+ people everywhere. Here at the FTC, "pride" is more than a month-long celebration. We're proud of the work we're doing throughout the year to help protect the LGBTQ+ community from fraud — especially our work to help the community learn how to spot, avoid, and report scams and bad business practices.
This week, we want to talk with you about some of the consumer protection issues that affect the LGBTQ+ community. We'll highlight some ideas about how to protect yourself and your loved ones from government impersonators, job scams, and cyberbullying. And we'll tell you how to spread the word. We hope you'll share our resources, as well as these blogs and graphics, with your friends and family, on social media, and far and wide within the LGBTQ+ community.
Most importantly, we hope that when you spot a scam, you'll tell a friend or loved one. Believe it or not, that one act helps you protect yourself from the scam — and it helps your loved one protect themselves, too. Then, we hope you'll tell the FTC at ReportFraud.ftc.gov. Because every report helps us, and our law enforcement partners, go after companies committing fraud, scams, and bad business practices that hurt the LGBTQ+ community.
Stayed tuned for more Pride posts this week.