If you work for a business or a non-profit, you probably get lots of messages and mail about directory listings and upcoming trade shows. Just make sure you weed out for scams as you sift through these items. Here's why.
The FTC says a company, Fair Guide, tricked businesses and non-profits into paying millions of dollars for listings in an online directory — something these organizations never ordered nor wanted. The FTC recently announced a settlement with former and current CEOs of Fair Guide and put a stop to these deceptive practices.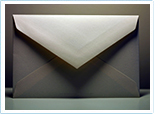 How did the scam work? Scammers mailed letters to organizations, asking them to update their contact information for a trade show or exhibition they attended or planned to attend. All they needed was someone to update the form, sign it, and send it back. Most folks didn't notice the fine print buried at the bottom of the form, saying they agreed to pay $1,717 every year to list online with Fair Guide — which, by the way, has no connection to any trade show.  
So how can you protect your business or organization from scams like this?
Read the fine print, and be cautious about what you sign. Don't assume a letter or form is legit just because it looks like it's from a familiar name — or has a logo you recognize.  
Designate a point person. Talk to your manager about having one staff person manage any directory listings and subscriptions. Having one person get familiar with these can make it easier to sniff out anything fishy.
Share the knowledge. Send this blog to your colleagues and post on your company's social media. Also, encourage professional associations or local business groups to issue a notice to members.
If you've spotted a business directory scam — or been a victim of one — file a complaint at ftc.gov/complaint. And learn more about the telltale signs of several scams that target businesses, churches, and non-profits.